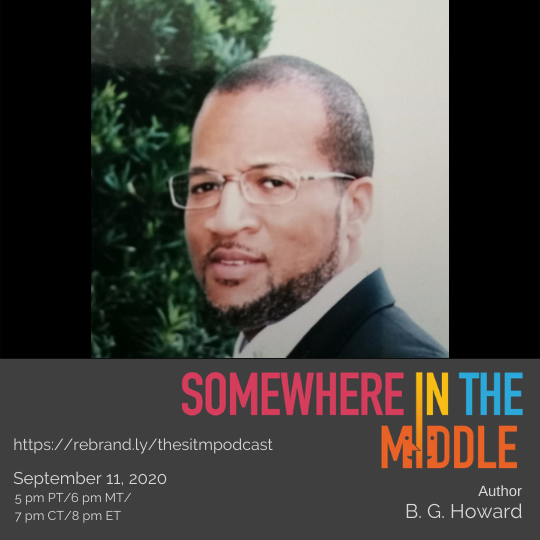 Author B.G. Howard joins me on Somewhere in the Middle
G. Howard was born and raised in the small town of Baxley, GA, where he graduated high school before relocating to Macon, GA. There, he attended College at Mercer University, though circumstance prevented him from completing his collegiate education. He has lived in several cities throughout the eastern part of the United States, before finally relocating to Florida and, eventually, becoming self-employed.
Now,, the former business owner resides in Jacksonville, where he suffered an automobile accident several years ago, leaving him classified as "clinically disabled."  He considers the extensive injuries sustained as a blessing in disguise. The incident subsequently opened the opportunity for him to embark upon a new career as an author.
A state and national award winner as a newspaper columnist before the accident, B. G. Howard resumed his efforts writing an opinion column for the hometown Baxley News-Banner in September 2015. He also writes philosophy, poetry, and short stories. As B. G. says, "There is so much occupying the space inside my head writing is simply a mandatory outlet."