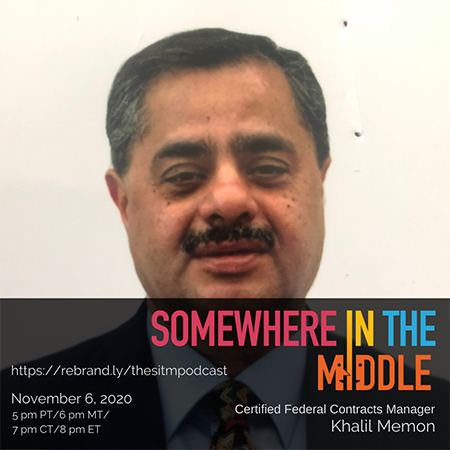 Certified Federal Contracts Manager Khalil Memon shares his knowledge of federal contracting to help others get in on this multi-million dollar field
Khalil Memon is a Certified Professional Contracts Manager, Certified Federal Contracts Manager, and Certified Commercial Contracts Manager. Khalil has been working as a Managing Director with Dynamic Contracts Consultants, LLC for the last 5 years.
Khalil holds a Master's in Law (LL.M) from Chicago Kent College of Law (Chicago), MBA from KC College of Management (India), LL.B. (law), a BS degree from University of Bombay (India) and is a member of the Bar Council of Maharashtra (India).
He has more than 25 years of legal, compliance and procurement experience. He is personally affiliated with the National Contract Management Association (NCMA), US Chamber of Commerce, State Bar of Texas, American Contract Compliance Association (NDIA), American Bar Association (ABA), North American Procurement Council (NAPC), South Asian Chamber of Commerce (SACC) and World Chamber of Commerce – Texas.
Khalil works as a procurement liaison assessing product value, negotiating favorable agreement terms and conditions in securing contracts and in compliance with FAR/DFAR. He also specializes in drafting, analyzing, and writing Proposals, reviewing procurement contracts and mitigating and minimizing risk for his clients.