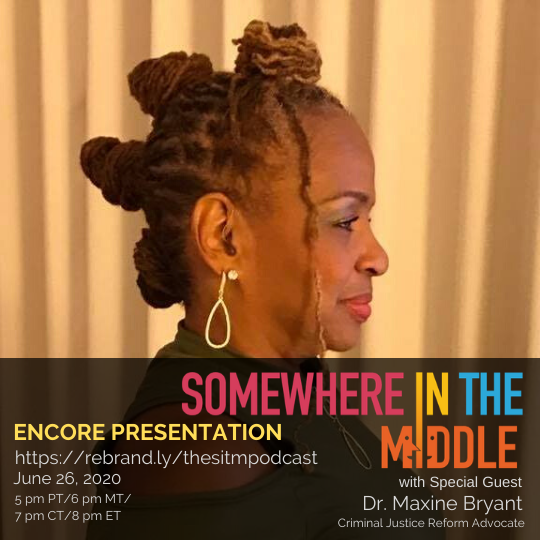 Somewhere in the Middle with Michele Barard welcomes Diversity and Criminal Justice Reform Advocate Dr. Maxine Bryant 
Dr. Bryant holds a Bachelor of Science Degree from Ball State University, a Master of Arts Degree from Saginaw Valley State University, and a Doctor of Philosophy in Human Services Degree from Walden University. All of her degrees have a concentration in Criminal Justice & Corrections.
Dr. Bryant has given leadership to two criminal justice agencies. She founded and served as the Program Administrator of the Arete Community Corrections Center, a federal halfway house in Saginaw, Michigan; and she served as the Executive Director for Offender Aid & Restoration of Marion County, an agency providing educational and counseling services to inmates housed in the Marion County Jail and to ex-offenders needing assistance.