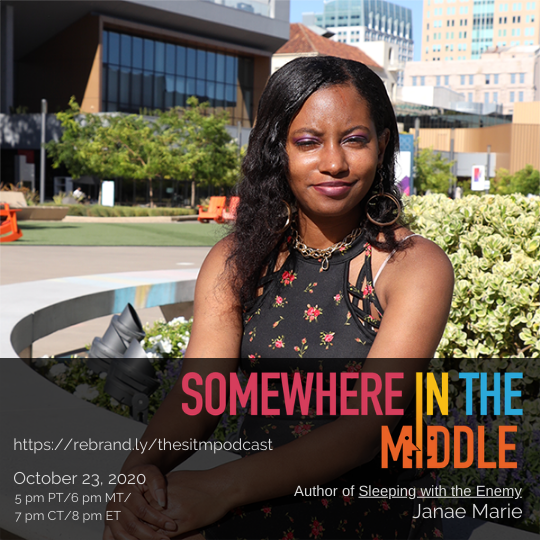 Somewhere in the Middle welcomes Janae Marie, author of Sleeping with the Enemy
Janae Marie began writing at the age of 13 and published her first book at the age of 25. She was awarded a degree in Media Arts at Wayne State University in Detroit, Mi. She later relocated to California where she earned a second in Broadcast Journalism and published two more books by the age of 30. 
Janae Marie is the author of four books, Flirting with Temptations, Daddy's Home, Double Take, and Besties. Her upcoming work, Sleeping with the Enemy, is due out in December of 2020. Janae acts as the CEO of JM Publications, which is part of JMP Media Group. She owns Janae's Closet Shop online clothing boutique and is the writer, producer, director, and editor of the short film My Mother Donna.