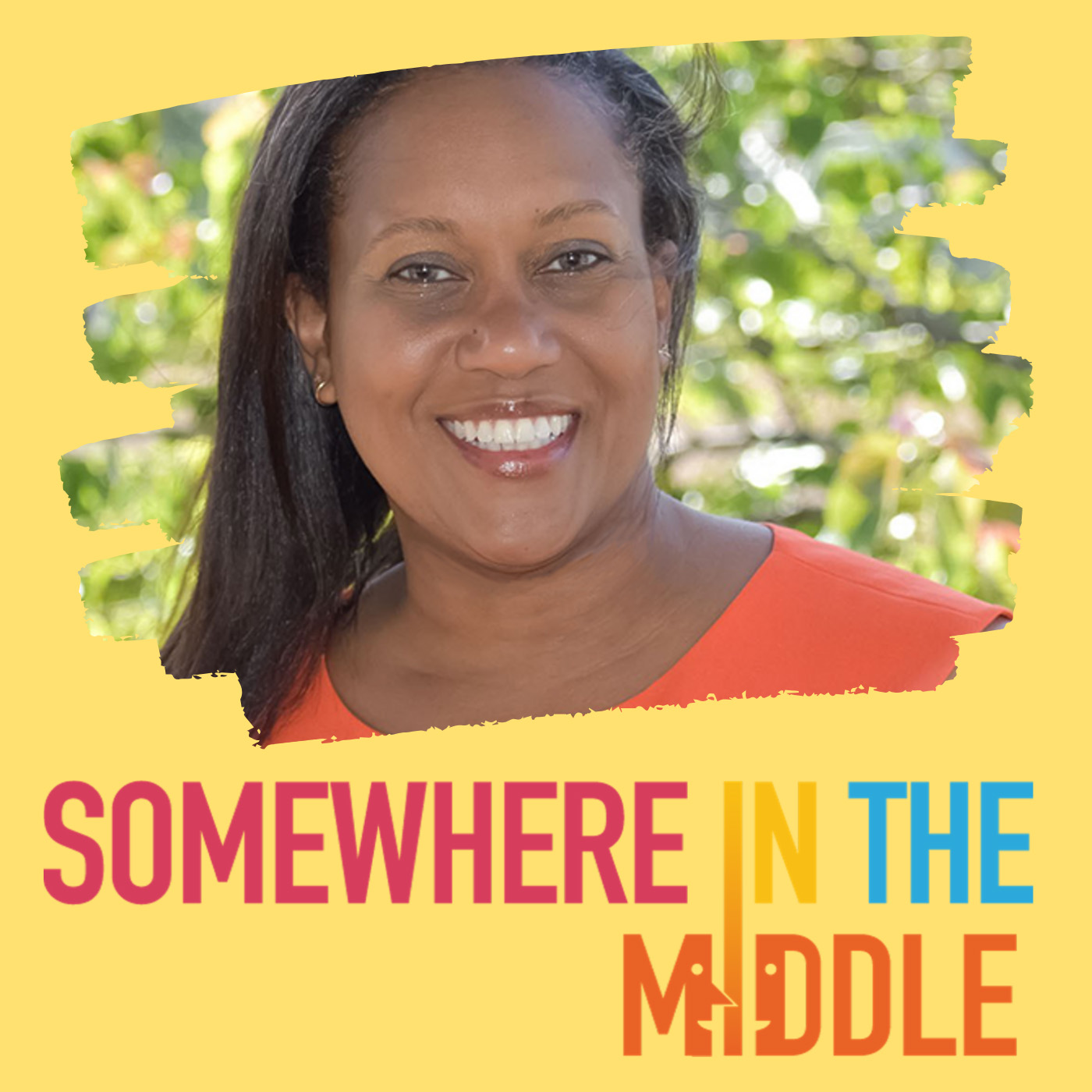 Authors, Coaches, and Entrepreneurs share their personal and professional journeys. Past guests include Bruce George of the Genius is Common Movement, Life Coach Bobbi Stevens, Financial Expert Steven Hutchinson, Sen. Barbara Robinson, Geraldine Hollis of the Tougaloo Nine, Author Bernard N. Lee, Jr., and Author and Speaker Tawana Williams.
Episodes
Friday Oct 20, 2023
Friday Oct 20, 2023
Somewhere in the Middle Welcomes Master Integrative Life Coach Nancy Pickard
Nancy Pickard is a certified Master Integrative Life Coach with a myriad of coaching certifications specializing in shadow work: Boundaries, Healing your Heart, Bigger, Better, Braver, Parenting, Reinvention, and Worthy, to name many of them.
She is the author of the international best-selling book Bigger Better Braver:  Conquer your fears, Embrace your courage, Transform your life. She offers a digital course and an online-  zoom coaching course featuring her book. Coaching others to step out of fear and into bigger versions of themselves is her passion.
Connect with Nancy Pickard
Facebook: https://www.facebook.com/Nancypickardlifecoach
Twitter: https://twitter.com/cnancyrun
Instagram: https://www.instagram.com/nancypickardlifecoach/
LinkedIn: https://www.linkedin.com/in/nancy-pickard-771993a6/
Website: https://nancypickardlifecoach.com
Amazon: Buy Bigger Better Braver:  Conquer your fears, Embrace your courage, Transform your life