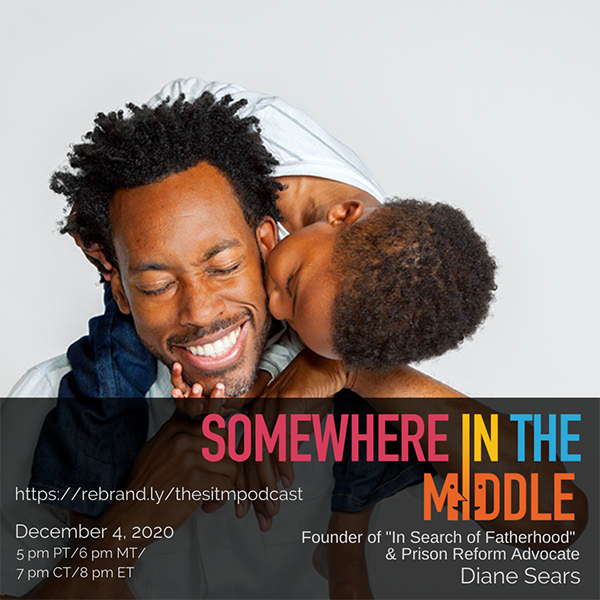 Diane Sears, the founder of "In Search of Fatherhood" and Prison Reform Advocate, joins me on Somewhere in the Middle
Diane A. Sears is the United States Coordinator for International Men's Day, a position she has held since 2009 and the inaugurator of the International Day of Prayer for Men and Boys which is observed in November and launches the United States' observance of International Men's Day.  
 
In October 1999, Sears launched IN SEARCH OF FATHERHOOD®, a quarterly international Fatherhood and Men's Issues Journal which moderates a Global Dialogue on Fatherhood. The concept for IN SEARCH OF FATHERHOOD® was created by Sears' mentor, the late L.T. Henry, a classically trained jazz musician who briefly performed with the Philadelphia Orchestra and was a former drummer for internationally acclaimed songstress and film and television actress Ms. Della Reese. L.T. Henry also was and author; a photojournalist; and a sales and success motivation trainer  
 
Mr. Henry envisioned a world in which Men from All Walks of Life would work together, support one another, and share solutions to address the unique issues, directly and indirectly, related to parenting from a male perspective. Ms. Sears has spent the past 18 years resurrecting Mr. Henry's vision and perpetuating his legacy.