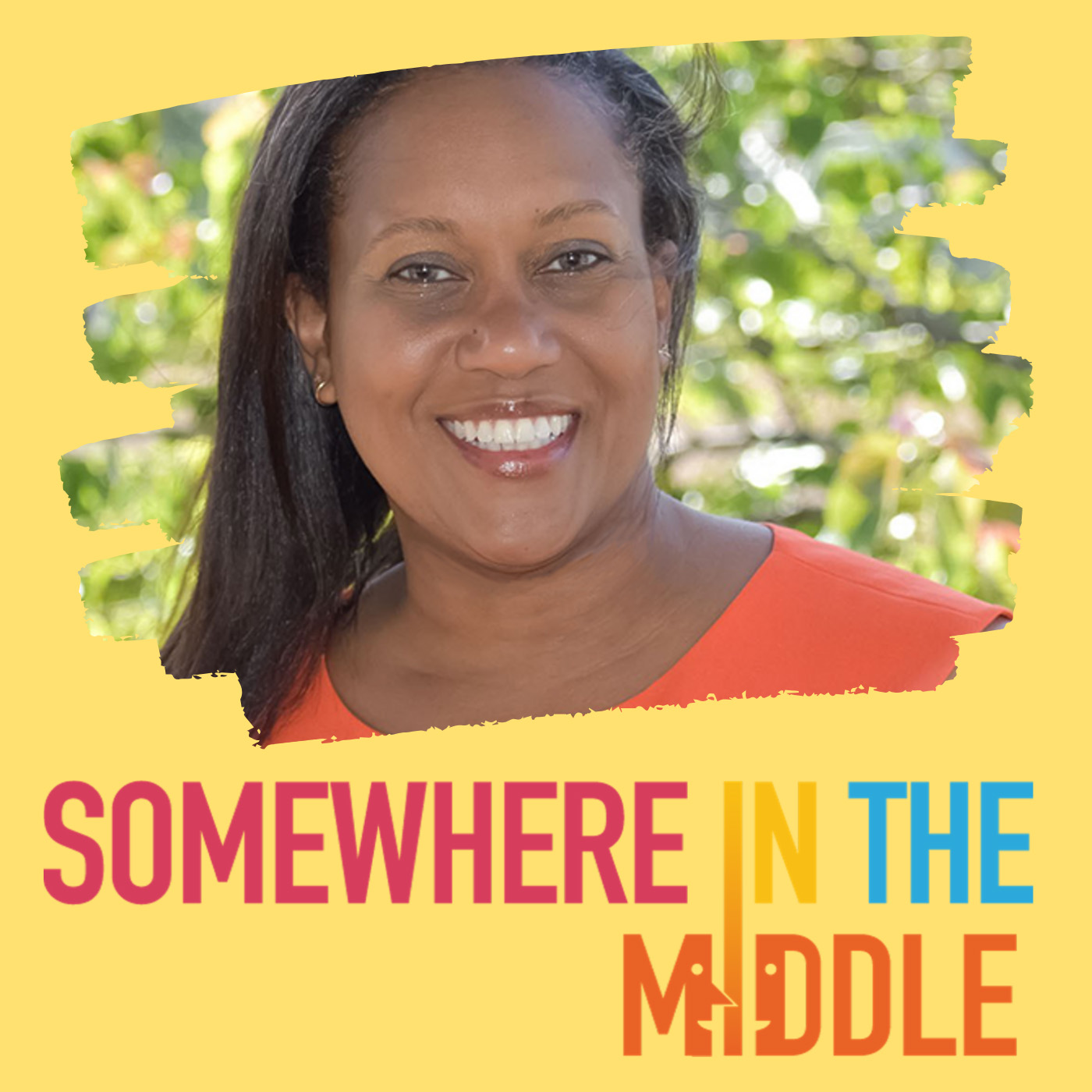 Authors, Coaches, and Entrepreneurs share their personal and professional journeys. Past guests include Bruce George of the Genius is Common Movement, Life Coach Bobbi Stevens, Financial Expert Steven Hutchinson, Sen. Barbara Robinson, Geraldine Hollis of the Tougaloo Nine, Author Bernard N. Lee, Jr., and Author and Speaker Tawana Williams.
Episodes
Friday Aug 18, 2023
Friday Aug 18, 2023
Somewhere in the Middle Welcomes Connie S. Johnson and Rufus D. Stephens, Co-authors of 
Leave a Mark!
Connie S. Johnson
Connie Johnson is a graduate of Tuskegee University with a B.S in Elementary Education. Later, her heart required that she equip herself with new ways to help her students work through traumas and become their greatest selves. She then went on to earn her M.Ed. from the University of West Alabama.
Connie has worked in the field of education for 17 years and she is in her 8th year as an elementary school counselor. Her prime objective is to impact her students for greatness. In 2022, she co-authored, with her father Rufus Stephens, an exceptional book entitled, "Leave A Mark!" Amazon released the book as its #1 New Release in the Education and Teacher category.
Rufus D. Stephens
Rufus Stephens is a native of Savannah, GA. He graduated from Savannah State University and pursued a graduate degree at the University of Florida. He is a former business owner, corporate executive and an ordained minister. 
In 2015 he formed a speaking company called "Raisin' the Rufe Communications". He is currently a motivational speaker, author and voice over talent. He has authored two books. The first, "Life Lessons from Miss Mattie" chronicles the life of his mother, a single mom of five and educator in the deep south. The next book, "Leave A Mark!", he co-authored with his daughter, Connie S. Johnson.
Mr. Stephens' life is defined by his unrelenting passion for encouraging others. His presentation goal is to "always leave audiences better off than when they came."
Connect with Rufus and Connie
Connie's Author Website: https://conniejohnson.authorsites.co/ 
Rufus's Author Website: https://rufusdstephens.authorsites.co/